Studierende senden eMails bitte nur über ihre aktuelle "@stud.uni-due.de"-Adresse. Andersfalls kann eine Bearbeitung der Mail leider nicht gewährleistet werden!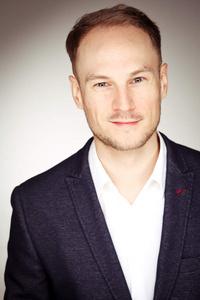 Academic Staff
Dr.

Marcel

Henkel

,

M. Sc.
Room:

LB 324

Telephone:

+49 203 37-93940

Fax:

+49 203 37-91844

Email:

Consultation Hour:

nach Vereinbarung

Homepage:

Address:

Universität Duisburg-Essen
Mercator School of Management
Fakultät für Betriebswirtschaftslehre
Lotharstr. 65
D-47057 Duisburg
Bio:
Working Papers:
Fiscal Transfers in the Spatial Economy, (with Tobias Seidel and Jens Suedekum, revise and resubmit to American Economic Journal: Economic Policy)
The Role of Key Regions in Spatial Development (with Raphael N. Becker)
Where have all the women gone? Gender-specific Selection and Sorting in Germany (with Fabian Bald)
Decomposing the Role of Urbanization in Wage Inequality: Unequal Pay in Cities?
Publications:
Research areas:
Spatial Economics
International Trade
Labor Economics
Macroeconomics
Visiting Positions:
2019
Pennsylvania State University (August-September)
Scholarships and Awards:
2018: Distinguished dissertation award, University of Duisburg-Essen
2012 - 2015: Full doctoral scholarship from Ruhr Graduate School in Economics (RGS Econ), Germany
Invited and Conference Presentations:
2019
15th International Annual Conference of the Western Economic Association International (WEAI), Tokyo
2018
33rd Annual Congress of the European Economic Association (EEA), Cologne
28th Conference of the International Trade and Finance Association (IT&FA), Beijing
17th GEP/CEPR Annual Postgraduate Conference, Nottingham
2017
10th RGS Doctoral Conference in Economics, Dortmund
7th European Meeting of the Urban Economics Association (UEA), Copenhagen
6th International Conference Industrial Organization and Spatial Economics, St. Petersburg
Verein für Socialpolitik (VfS) Annual Conference 2017, Vienna
European Trade Study Group (ETSG) 2017, Florence
64th Annual North American Meetings of the Regional Science Association International (NARSC), Vancouver
2016
Economic Geography and International Trade Research Meeting (EGIT), Frankfurt
6th European Meeting of the Urban Economics Association (UEA), Vienna
2015
55th ERSA Congress - European Regional Science Association, Lisbon
Potsdam Research Seminar in Economics